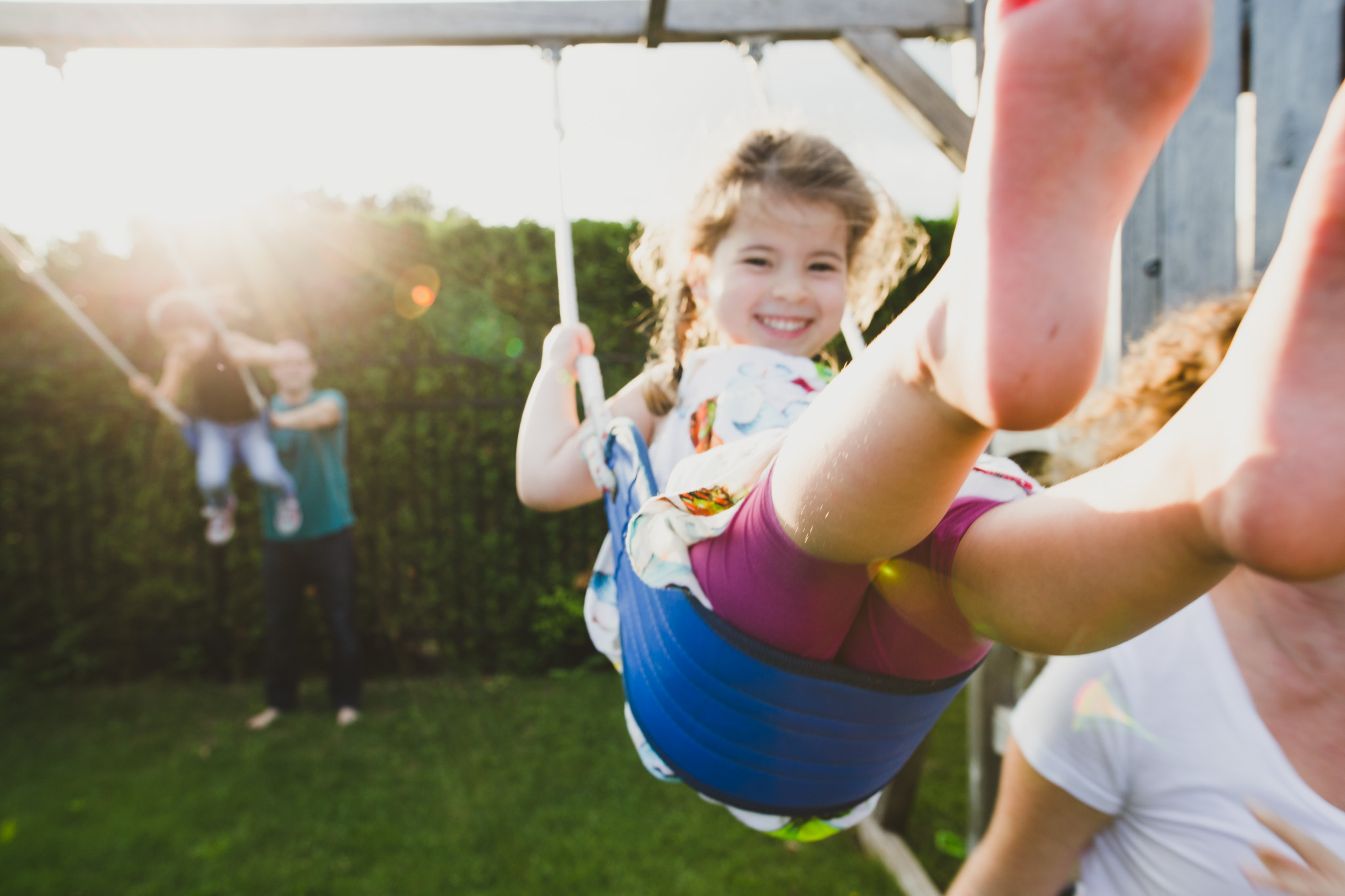 Now that the sun is shining, a lot of people are asking about outdoor photography sessions.
Outdoor photography can be stunning, but I think that a little reflection on what you actually want from your photographs before deciding on an indoor or outdoor session is a good idea.  Why?  Because it's more than just about the light.  This is especially true when booking your Montreal lifestyle photography session.  (Hint: We're North!)
Here are the benefits of each.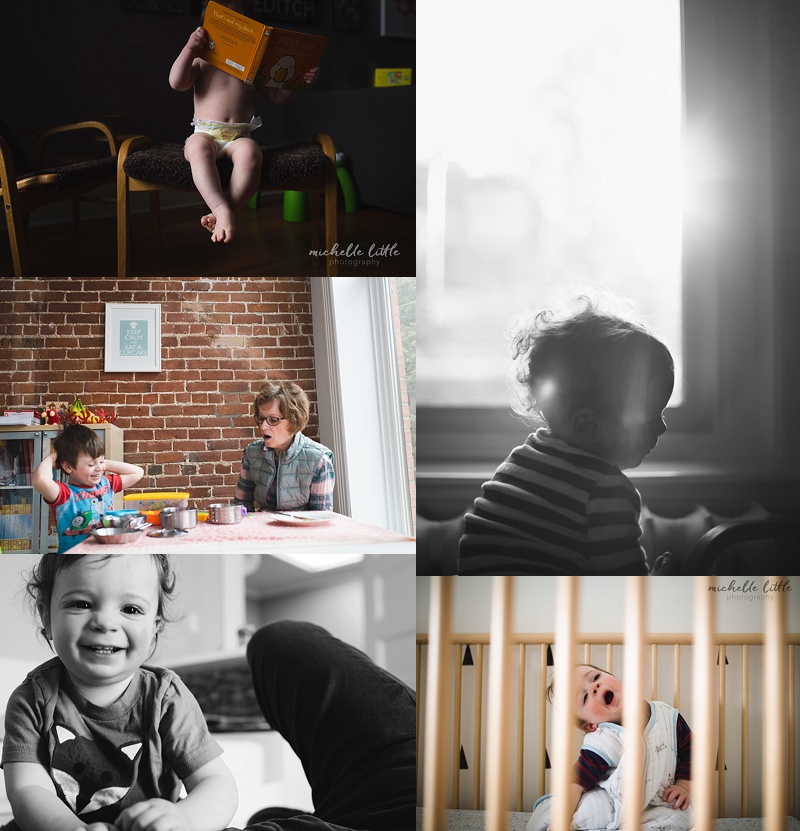 Indoor Photography
You get to capture the wonderful everyday stuff – snuggling in bed, waking up, dancing, reading quietly, eating snack.  All these little things, the routines and quirks, are what makes your family you right now.  Your children aren't going to snuggle with you in bed or have you read them a book ten years down the line.  Children grow and change.
This may be where your children are most comfortable.  This is where they spend their time and will open up showing off their favourite toys or jumping on the bed.  Some kids really clam up in new environments.
It's just you guys.  There's no one else around to make you feel uncomfortable or awkward.  You can be as silly as you like without wondering who is watching.
Your home is a mixture of light and you have a wider window of time to take photographs.  If the light is too bright during the day, blinds can be closed or we can move to another part of the house.  Outdoor sessions only have a small window of time where the light works.
Your home is whatever temperature you want it and it doesn't rain inside.  You don't have to stress about thunderclouds or cold temperatures.
Many people do not want photographs in their home because it's too messy or not in perfect shape.  Your home is your home and guess what – most people who have small kids also have chaotic homes.  If you really have a mess you want to avoid, this can often be avoided by creative shooting.  Remember, this is your family right now for better or worse.  You don't (and won't) frame every photograph.  But you will have it with you to look back on forever.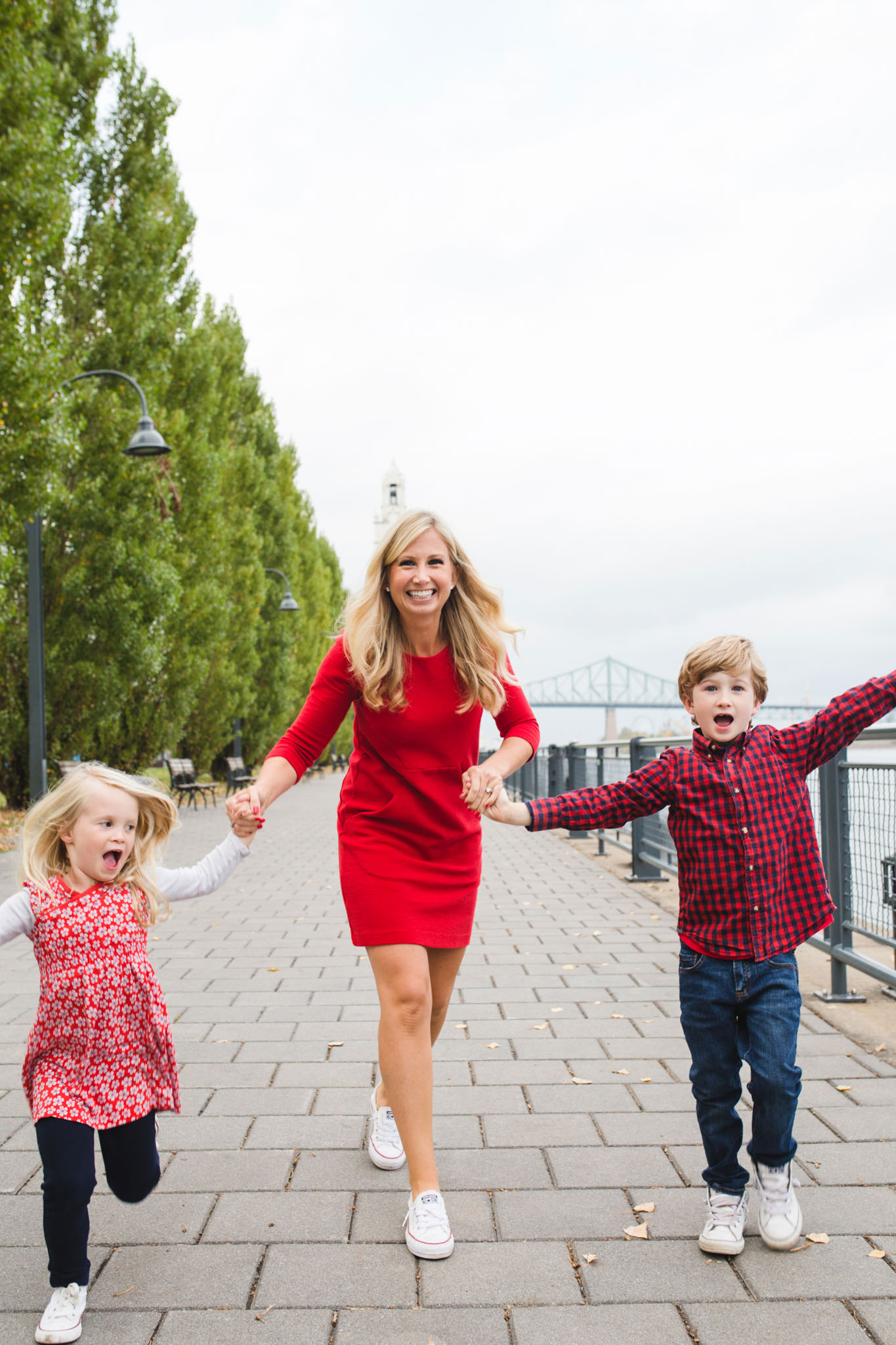 Outdoor Photography
Your family may just be an outdoor family.  You may do best jumping in puddles, playing in the sand or walking through the woods.  This may be what you want to remember forever.
That light!  If you catch the light at the right time, you can really get some magical wonderful images.
But…
There is a small window of time where the light works it's magic and that is 60-90 minutes before the sun rises and 60-90 minutes before the sun sets.  In Montreal, that can be very very early or very very late.  If you are not morning people, and if your children go to bed early or get cranky if they are kept up it just may not work.  The reason for this is that we want the soft light that's caused by the sun rising or setting.  Other times of the day, the sun can just be to harsh.  This is when you get squinty faces and terrible skin colour.
I always send my client's a questionnaire so I can understand what they want to remember from this time in their life.  Often this time of reflection makes them realize that they want to move to an indoor session from an outdoor session or vice versa.
Another option is a little bit of time inside followed by a walk around the block or to a favourite park.
Need help deciding what's right for you?  Let's chat!  Contact me for more details.
SaveSave