I am so excited to announce my Baby Milestone Photoshoot. I decided to offer short baby milestone session because babies grow SO quickly and I knew that as a mom I would have loved the chance to capture my growing little one with beautiful photography.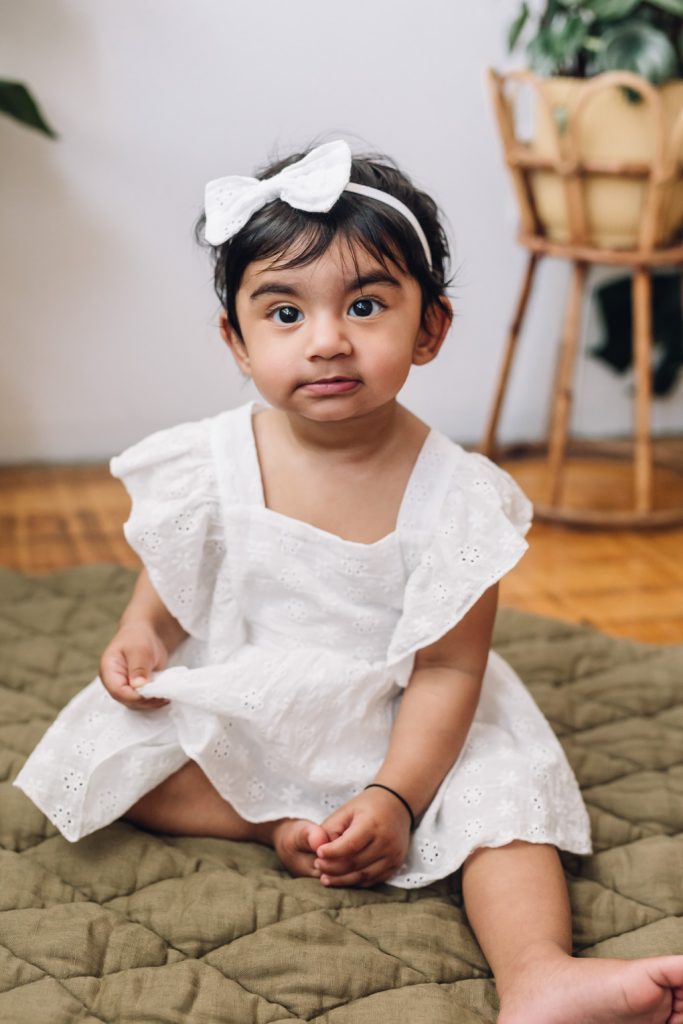 What is Baby Milestone Photoshoot?
3 months and older (less than 3 months is a newborn session)
In my cute St-Henri Studio
No backgrounds or themed setups – simple neutrals, plants, wooden toys and beautiful furniture
Sessions are focused on baby only. Parents may be present for emotional support.
Wardrobe is available.
One day per month.
Set times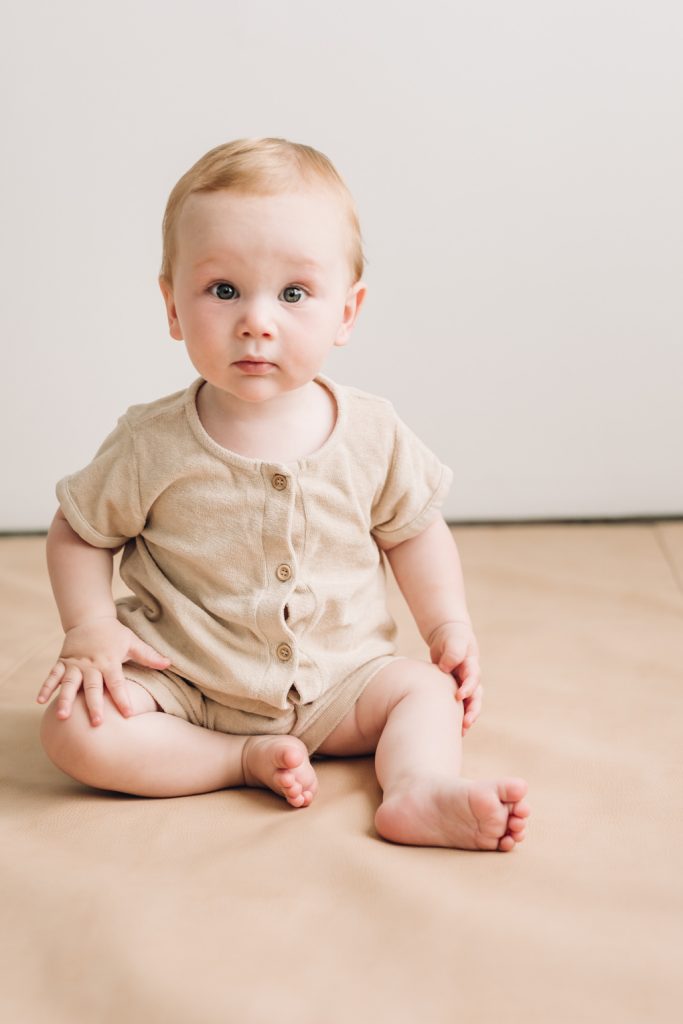 Why would I choose this session?
Already have family photos or want the focus on baby only
Want to capture growing babe with frequent shoots
Appreciate a modern setup and neutral clothing from beautiful brands
Want to get out of the house and do something fun!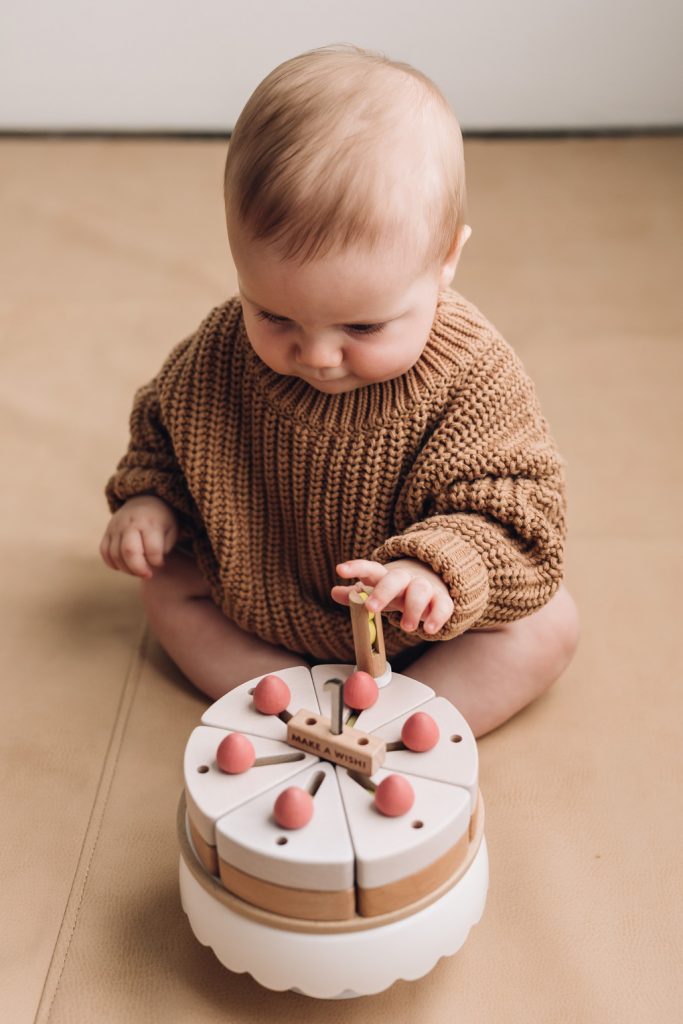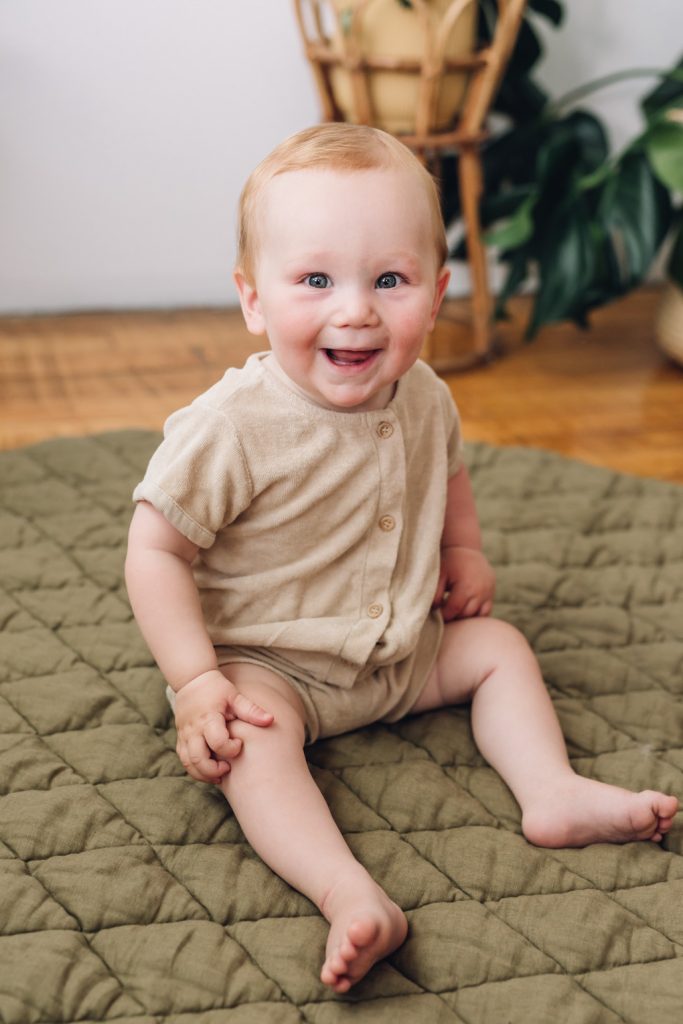 These baby milestone photography photoshoot sessions are too short for a cake smash, but I do have a toy wooden cake we can use to commemorate a first birthday (or beyond).
Clothing is from amazing local shops like:
In order to enquire about dates and times you simply have to contact me!