You bring your bundle of joy home, you stare into their eyes and you can't believe they are finally with you. Now imagine if you could capture that with a relaxed in-home Newborn Photoshoot. That's where I come in.
When you look at your photos, I want you to remember love and joy, not stress and anxiety. That's why my shoots are very casual and baby-led. They are up to two hours so that if you need to take time for diaper changes or feeding there is no rush.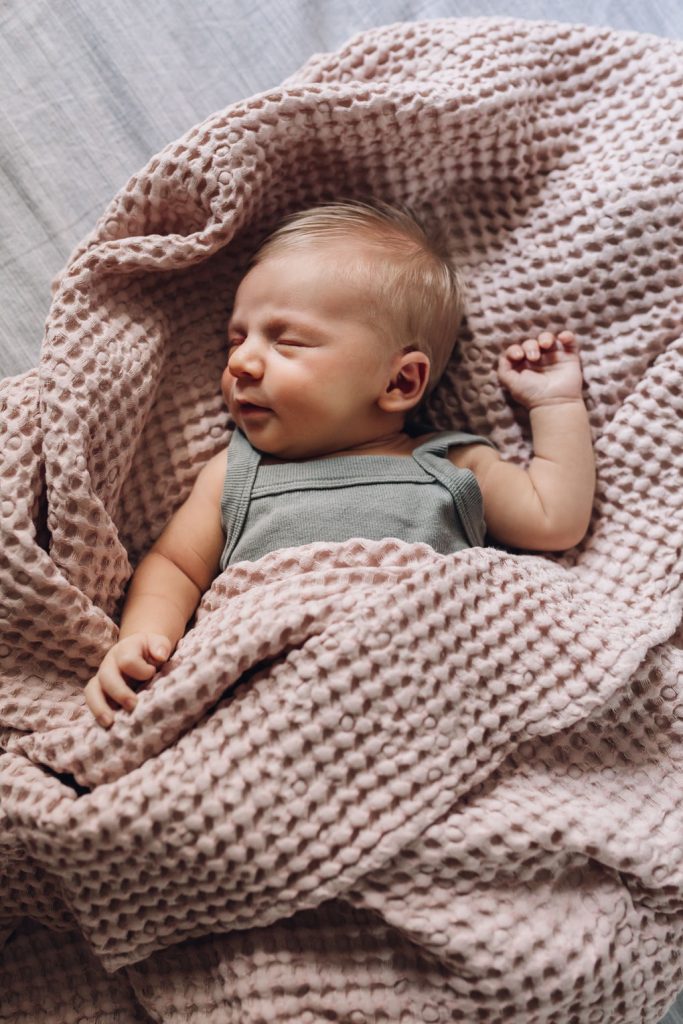 I also bring a selection of swaddles and outfits which my families appreciate. It means they don't have to worry about finding outfits or buying something just for a photoshoot.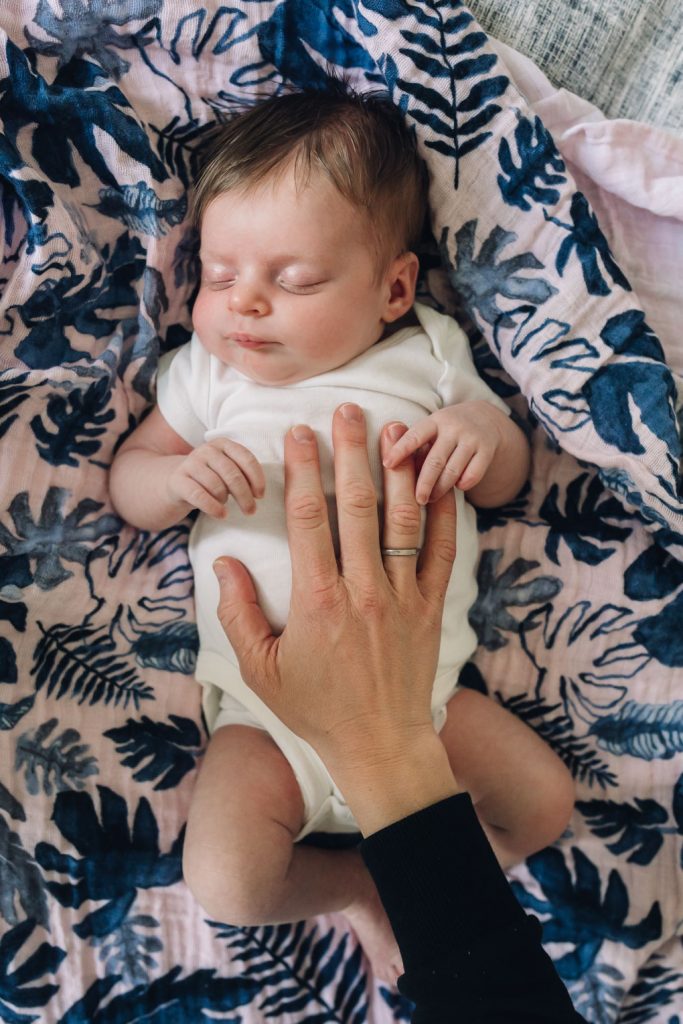 What makes my newborn photoshoots special:
Prep guide and emails leading up to session so you are fully prepared
Consultation with a local stylist so you have help with wardrobe planning
Neutral swaddles and outfits for a beautifully styled shoot
Up to two hours so your session is relaxed
Unposed and unpropped sessions that are baby-led
In-home or studio option (studio is also without props or wraps)
Over 5 years experience
FAQs
My house is mess/small/badly lit/ugly/not photo worthy.
Look at all the photos in my portfolio. These families all said something similar. I will move furniture or your stuff so it isn't in the photo and I have lights if I find lighting to be low. The focus is on you, not the tiled floors you hate.
I'm not sure if I want to be in the photos.
I get it, we don't necessarily feel at your best. There's two things I'll say about this. First off, my sessions are not posed/wrapped so I don't need to do it within the first two weeks. We can do your session whenever you feel comfortable whether it's the day after you've given birth or three months from then.
Secondly, you are part of your baby's story. Yes, we can do a baby only session but I encourage you to be in a couple photos. You don't have to put them on your wall or print them, but I bet a few years from now you'll be happy you have them.
Are you interested in a newborn photoshoot? Contact me for information.