I create a comfortable and supportive environment so you can feel your best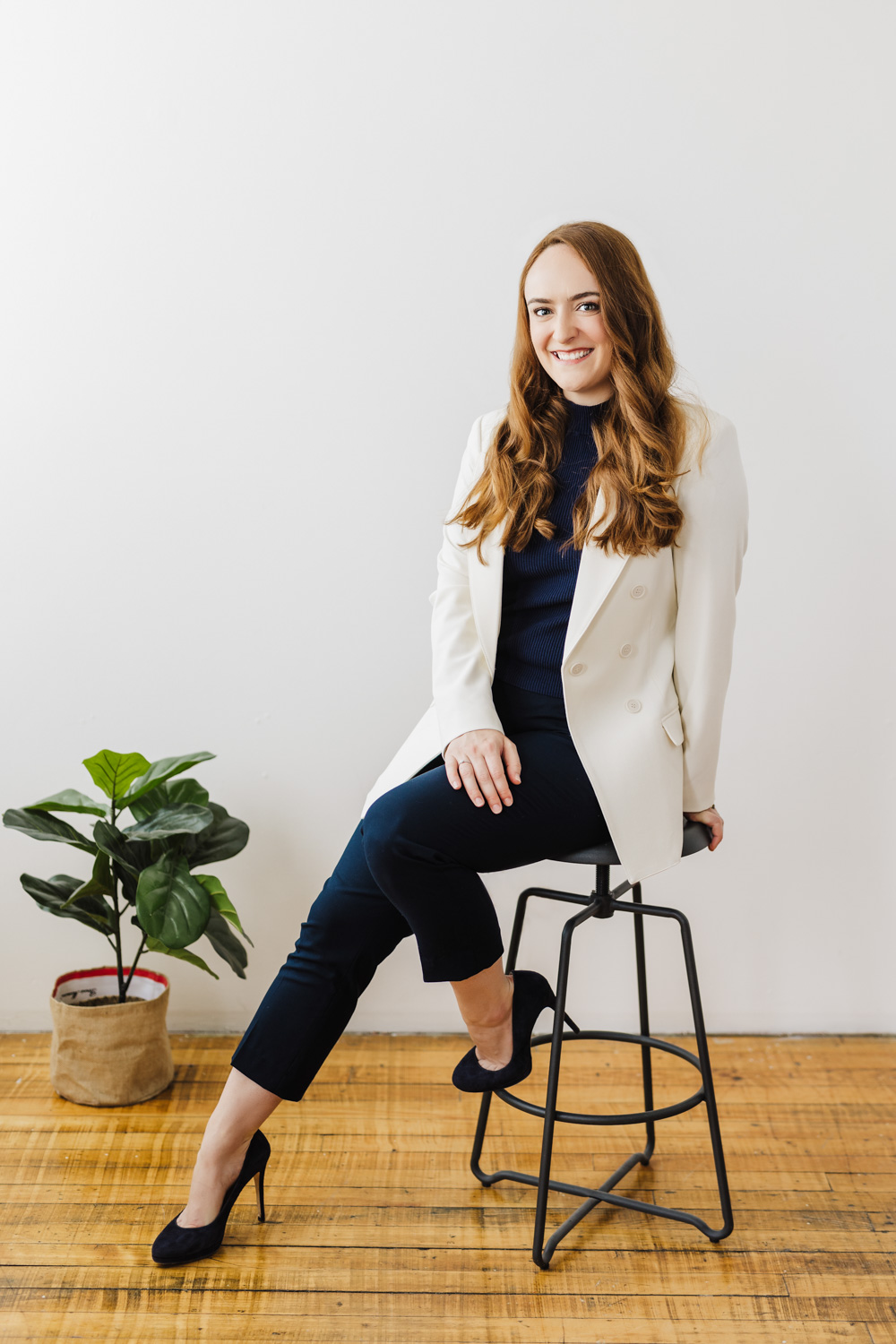 Fully Prepped & Guided Sessions with Wardrobe Advice
Over the past 5 years I've refined my process to give you the best experience possible. This includes clear communication, prep guides, wardrobe advice and hair and makeup on-site. Once it comes time to the actual shoot I'll boss you around - I mean direct you - so you know exactly what to do.
The result is reflected in the photos. Don't believe me? Read my reviews.
I started off as a family photographer. Photographing families is amazing, but I wanted to be able to spend more one on one time with the extraordinary and inspiring women I photographed. This is why I began focusing on headshots and branding, especially for women and women-owned businesses.
Montreal Portrait Photographer collaborating with you and your business to create headshots in the style that works for you.
Headshot Day & In-Studio Lifestyle
Headshots are usually done on Headshot Days which are seamless and easy ways to create headshots in a fun, relaxed environment. You can read more about headshot days here.
I know that Headshot Day availability and the environment of other clients on site does not work for everyone. This is why I also offer custom sessions. You can see pricing for my custom sessions here. Custom sessions look the same as Headshot Day photos unless you choose a different style. They offer more flexibility with respect to availability and hair and makeup is optional.
How I am Different:
I can use backdrops - I just need a heads up.
I use the furniture and walls in the studio for a flexible and creative approach to posing.
Each subject is posed individually. I do not use the same poses automatically for every person.
Hair and makeup on site (optional)
Wardrobe advice with a local stylist.
Collaborative process - I always ask for inspiration images.
Ability to access some props on site.
Cute studio.
Super supportive atmosphere!
Clear and concise communication so that you are fully prepared when you step into the studio.
I know getting headshots can be scary. That's why I want to make the process easy and fun. I want you to step out of my studio feeling like a million bucks!
You can see my current studio here. We will be moving in January 2023 to the Dompark Building.
Contact me to discuss how we can create something that works for you.