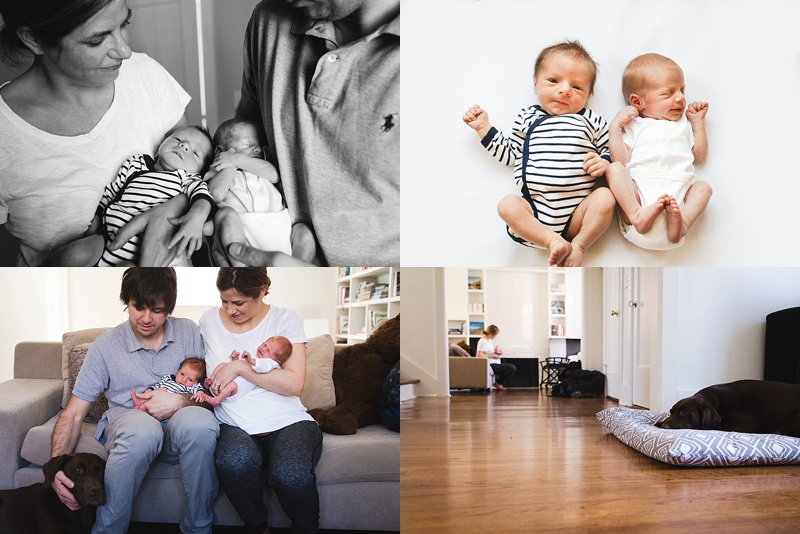 Twins!  I was so excited when I was given the opportunity to photograph these adorable twins when they were just a few days old.  Newborn photography is fun but newborn twin photography is a whole new world and these two were great.

Marylène and Sébastien were seriously the most laid back first-time parents I've ever met, even with two little babies on their hands.  I was expecting a little bit of chaos at least, but they were so relaxed.

Sébastien would handle one until she needed to feed, and then they would quietly do switch off and he we would be with the other one.  It all looked so easy.  I'm sure it isn't but at that moment it looked pretty OK.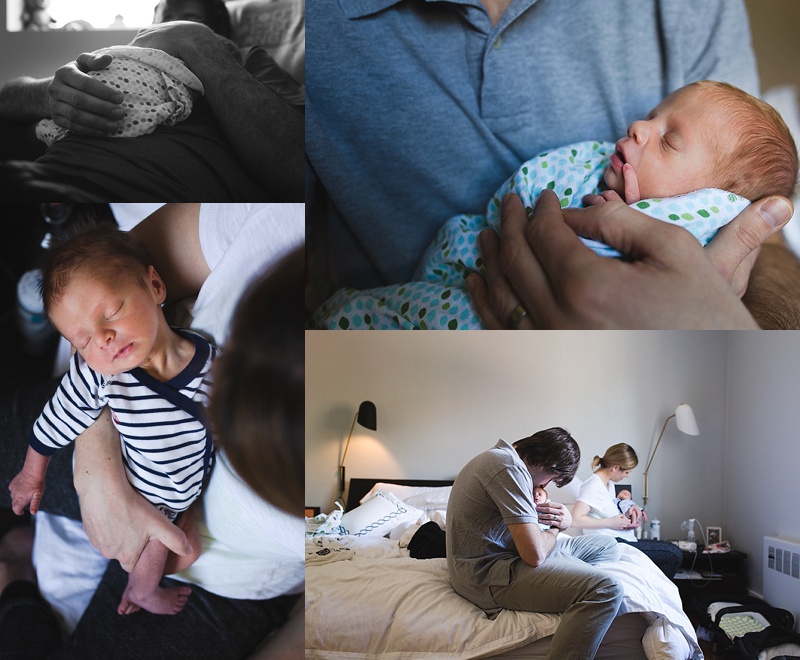 The photo shoot was also pretty relaxed.  I just followed around the parents, once in a while asking them to move into the light or sit facing a certain way.  But not much.  I was there to capture real, unposed moments and those come pretty easy with little ones.  There's always something to do whether it's just rocking them, feeding them, changing their diaper or just holding them close.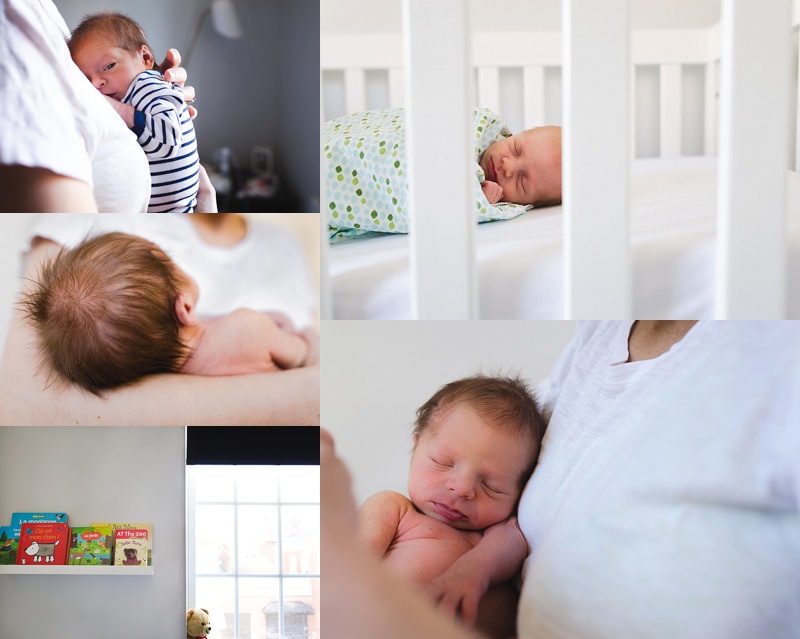 I also made sure to capture their life right now – the decorations in the rooms, special paintings Grand-maman had made for above the cribs and the double bassinets.

I made sure to capture their tininess, the co-operation in caring for them between mom and dad, the love the parents had for their children and for each other.  I also captured their dog Nova who was so patient.  I got a few shots of the newborns on their own but they didn't really want to sleep for me.  That's OK, they were so cute cuddling together and just being close.
Thank-you Marylène and Sébastien for giving me the opportunity to capture your new family.