In home newborn photos has been a true love of mine for many years now. There's something just so special about photographing tiny babies.
A LOT of people enquire with me and don't realize that newborn photography exists outside of the wrapped and posed newborn look. In fact, it's definitely a challenge for me. People just assume that is what newborn photos look like, so I have to make sure (over and over and over) that my clients understand that my photographs are completely different.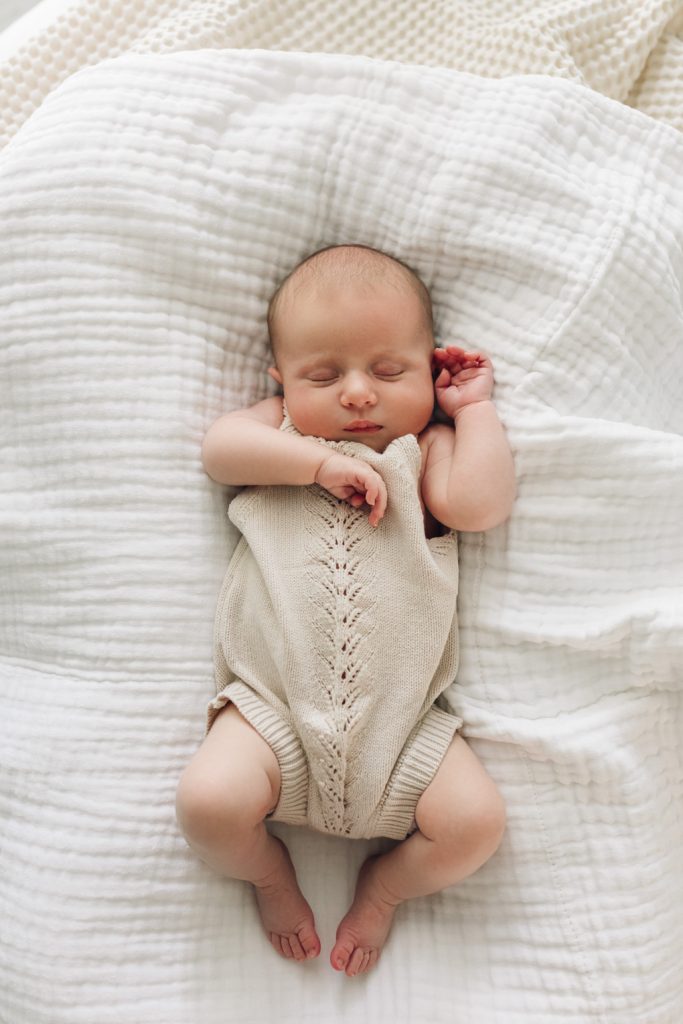 In Home Newborn Photos
Can be taken anytime (not limited to 2 weeks after birth). I consider three months and under to be newborn.
There's really not a big difference between my newborn and family photos. The difference is in the equipment I bring and the way I prepare you for your session.
All sessions (except Baby Milestones) include the family and siblings.
I have swaddles and outfits. Swaddles are to lie the baby on – not necessarily to wrap them. By laying baby on a variety of swaddles with different colours, textures and prints we create a beautiful and easy background.
My outfits are super neutral. Knits are great because they add texture. Small prints are also an easy way to add interest. I like to stick to neutrals because I personally like this colour palette and it also doesn't overwhelm the baby. I want to focus on your baby and knot any crazy clothing.
My newborn sessions are up to two hours. My goal is NOT to spend two hours in your home – if we are done after an hour I will let you get on with your day. However, we all know it's there if we need it so there is no stress.
Sessions can be at home or in the studio. We just use the studio as a living room – there are never any backdrops used.
Contact me for details on in-home newborn photos.