The outdoor family photography season is almost upon us and I'm excited about heading outdoors and making some magic.
I love outdoor photography and am going to go through a little bit about my process, what is good about an outdoor session and why it may not be right for you.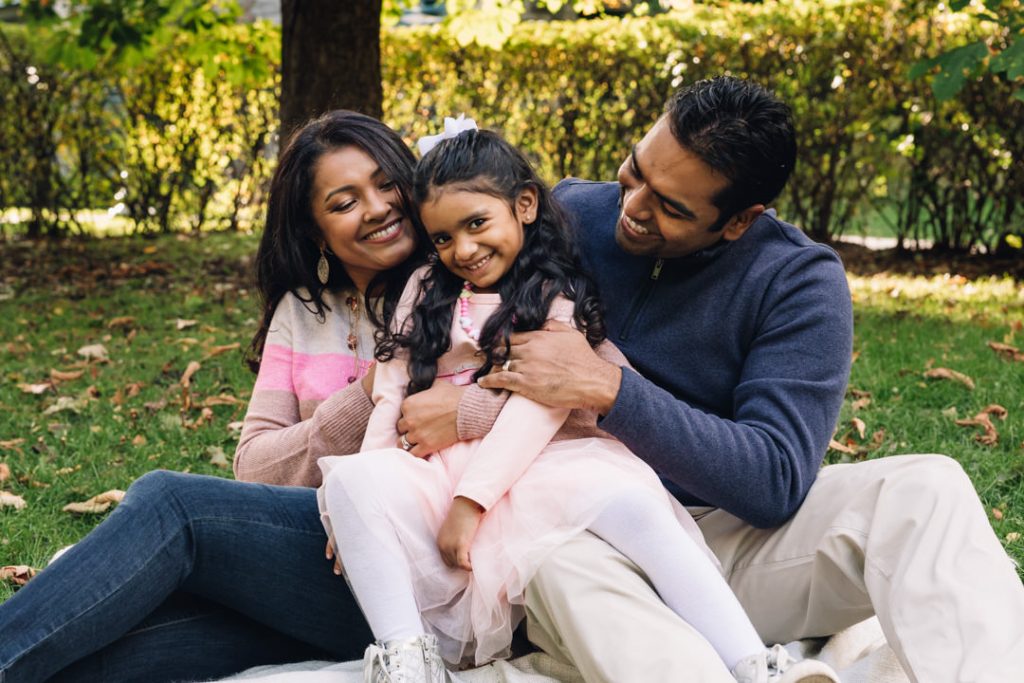 My Process
I'm heading into my fifth summer of outdoor Montreal family photography and have learned a lot in this time. I have also worked hard on creating a wonderful experience for my families.
All outdoor shoots are located at King George Park in Westmount. I truly believe that my families have the best experience when I know the location and light inside and out. I love showing up at new locations, but I don't always know the best places to shoot and where the light will be best. Even if I location scout before hand it can be tough. There can be last minute construction or usage may have turned the beautiful grass to dirt (ahem… Westmount Park).
More about King George Park
Not to go on and on about King George Park (Murray Hill) but there are a few reasons I love shooting there. It's very well kept for one – I know that it will be clean and that the landscaping will be beautiful. There are a lot of private areas and a lot of different features too. This means a huge variety of photos and it also keeps your little ones interested too. And it's central. Honestly, in my opinion it's the best option in the area. Westmount Park is too used and there are way too many people. Mont-Royal is too busy. Another couple great reasons to shoot there? It's on a hill so there won't be anyone in your background, and because it's on a hill the sun sets a little earlier and we can get away with an earlier start time.
I only shoot in the two hours before sunset. I know that there are photographers who will shoot at 10:00 on a summer's day and I've lost clients because of it but I just won't do it. People want to hire me because they want photos that look like the ones they see in my portfolio and they won't get those at 10:00am. We can get away with a slightly earlier start time at Murray Hill because the sun sets behind the mountain.
I bring the blanket, because I know you have enough to worry about.
Sessions are between 1-2 hours long. This may seem forever, but it really gives everyone breathing room. There is no stress, if kids need time to warm up it isn't an issue and it gives a variety of photos.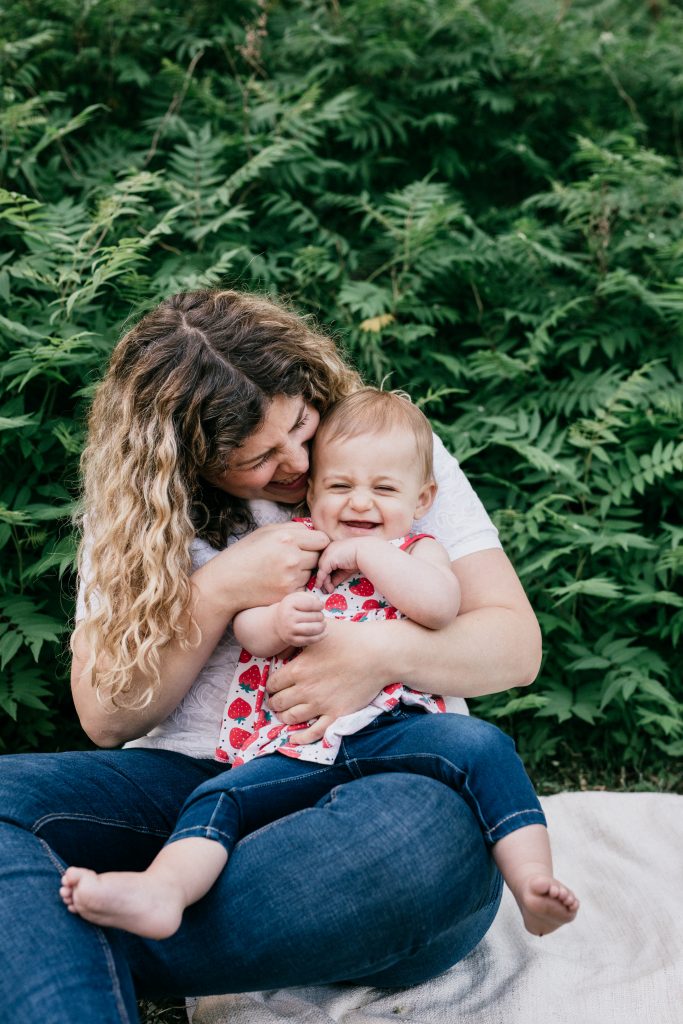 Who would benefit from an outdoor session?
Personally, I feel like no home is too small/ugly/messy/dark to be photographed in but some people just don't want a session in their home and I'm OK with that.
Many people make their memories outside. They are outdoorsy people and want to be photographed in nature.
Many expats want photos with the fall leaves.
Looking for classic outdoor portraits
Who is an outdoor session NOT for?
Will I suppose technically anyone could do an outdoor session I would choose an in-home or studio session if you have very small children. The start time can be late unless you choose early spring or late fall, and if your toddler is having a meltdown because they are tired it's just not worth it.
I believe, COVID concerns aside, newborn sessions are best at home. The temperature is regulated, diapers and wipes are on hand, and newborn sessions are about both the family and the memories of that time which include all those little things like the crib, chairs, and the house where baby will grow up.
Those who need photos by a certain date or have very limited availability may not be tolerant to rebooking due to rain or poor weather. If you need a specific date and can do no other you may want to consider an in-home or studio session.
Rebooking
This is the number one question I get asked. I rebook due to poor weather, but it really does have to be raining or a very high chance of rain. There are many times that I've looked at the forecast and it called for rain, and then became a beautiful evening. If you need to rebook because it's too humid for your hair, you may want to consider an in-home or studio session. I have also rebooked because it was too damn hot. Besides one family I photographed from Saudi Arabia, there aren't many families that don't sweat profusely at 45 degrees and high humidity.
Are you interested in an outdoor Montreal family photography? Contact me.