During the summer months, it's such a joy to get outside and take photos of the families who hire me. One of my favourite parks is right here in Westmount and is locally called Murray Hill. To find it, you'll have to look up it's official name, King George Park. This session was taken at this lovely park and just shows why I love being an outdoor maternity photographer.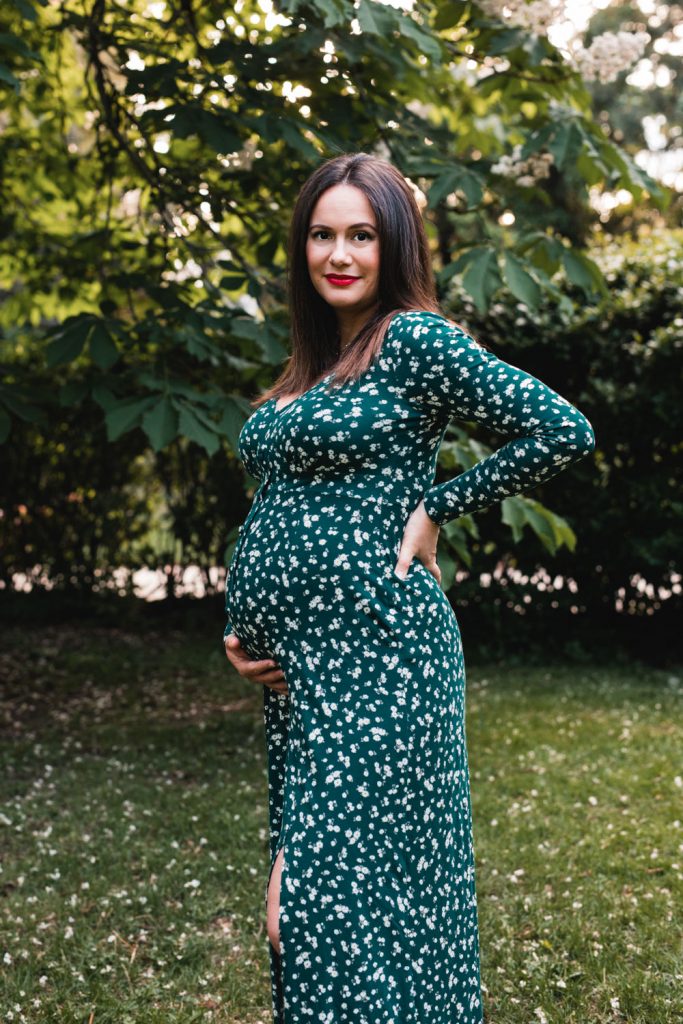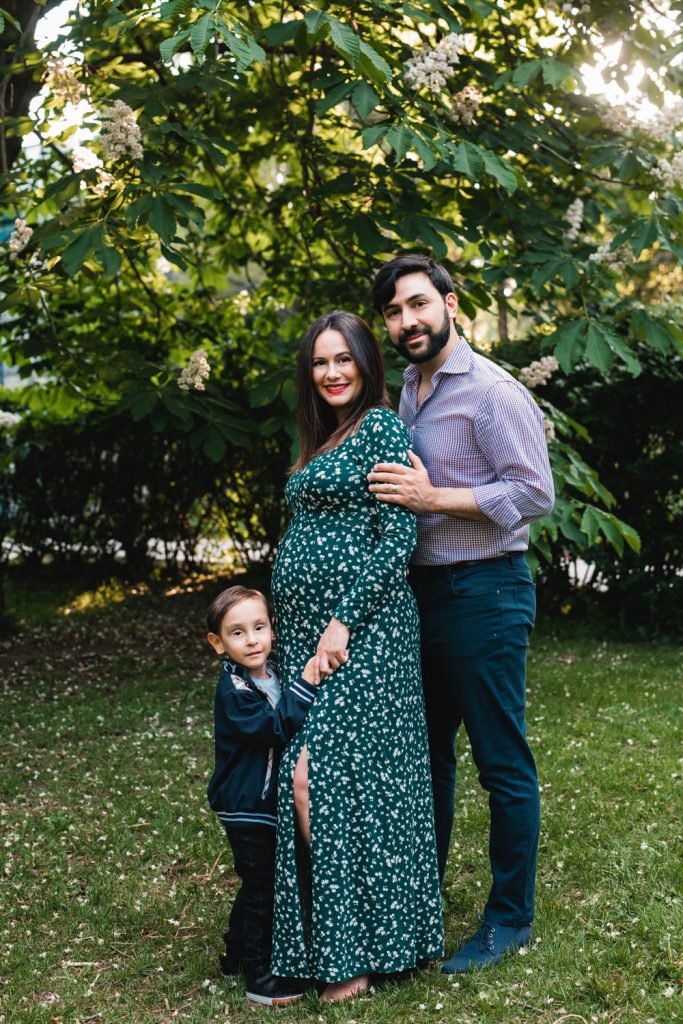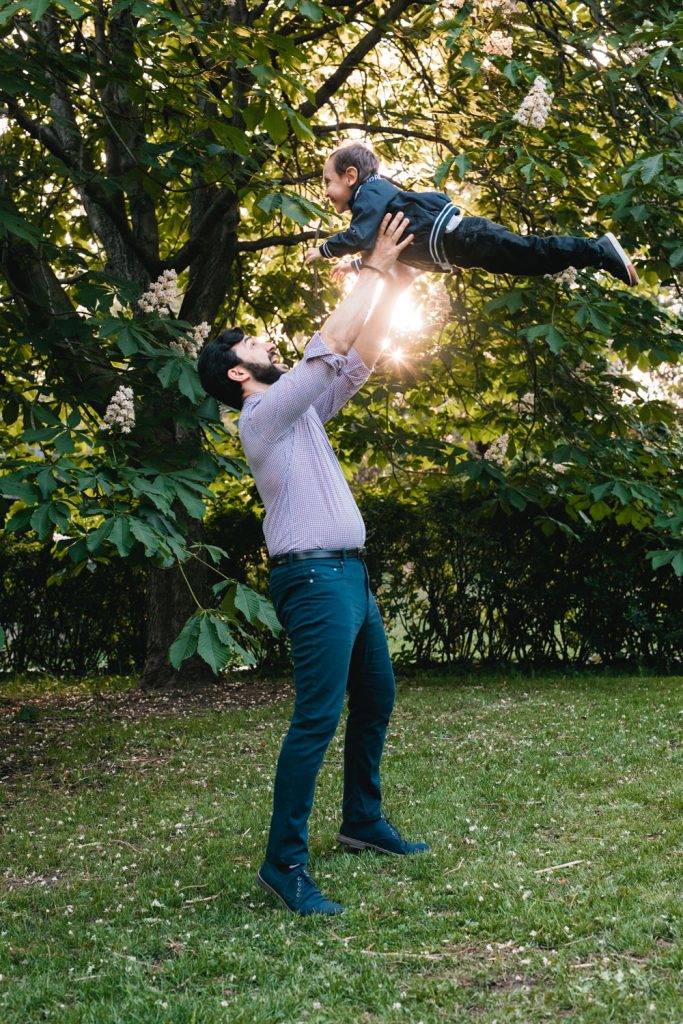 All of my maternity sessions include the family (unless upon request it is only mom or mom and spouse). I take photos of the family and children, but the focus is on mom and her bump.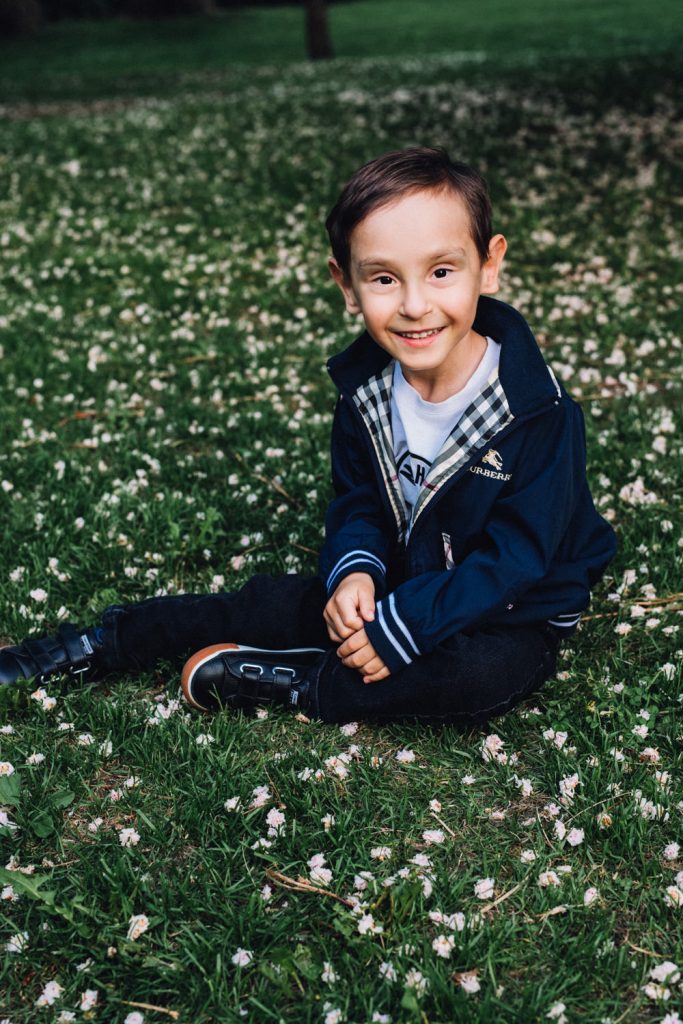 I absolutely adore the dress that this beautiful mom is wearing, and it matched so well with the blooms in the park.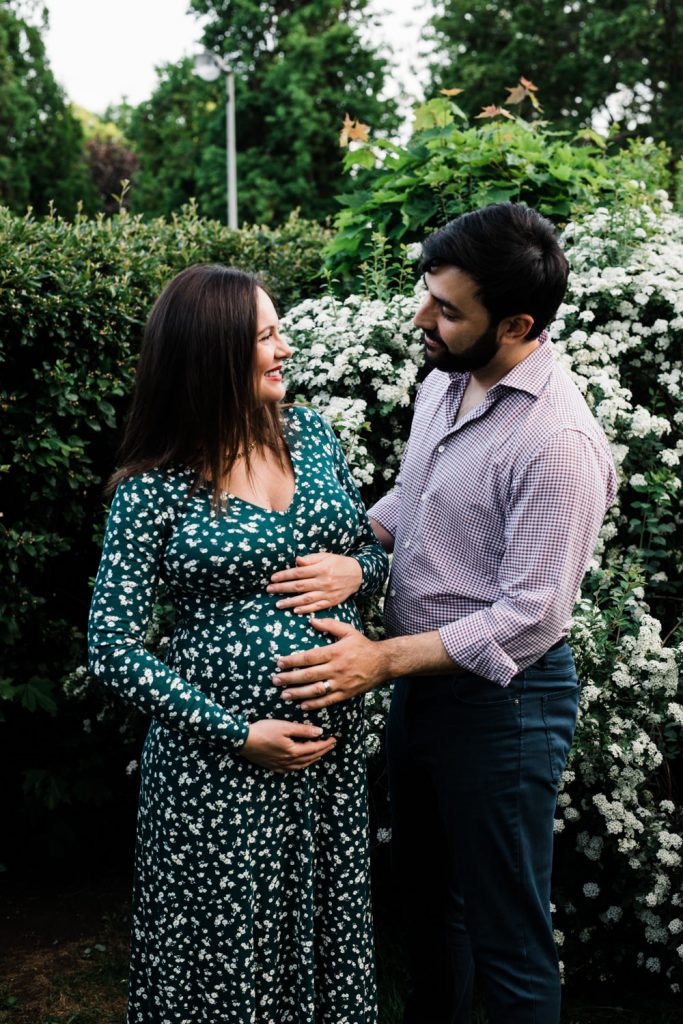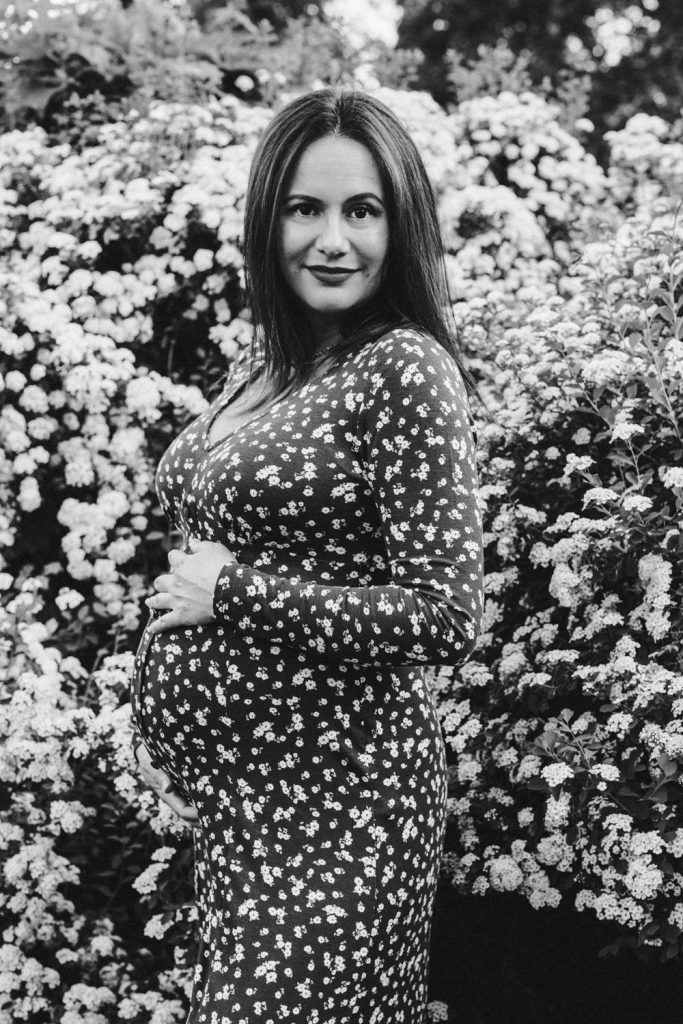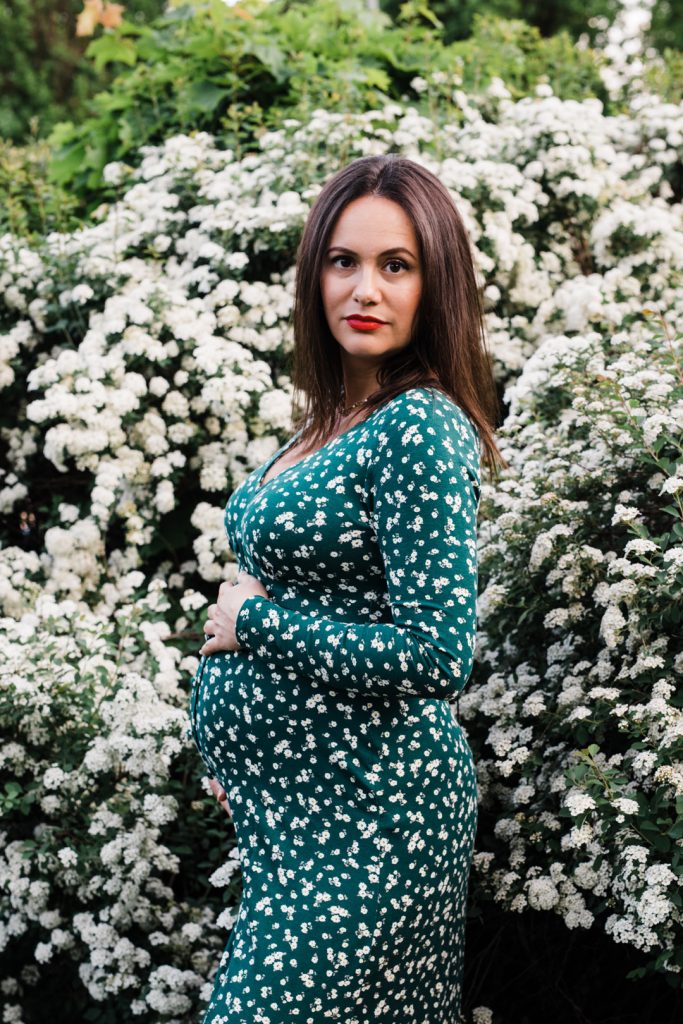 If you want to wear an elegant dress but don't want to purchase one, all maternity clients have access to my maternity dress wardrobe.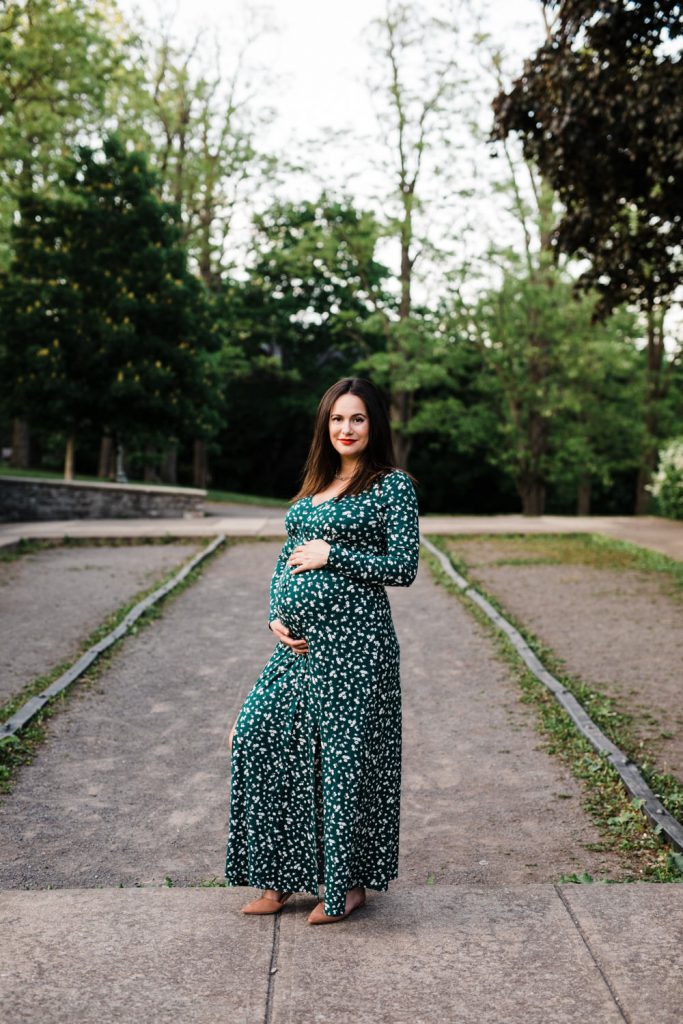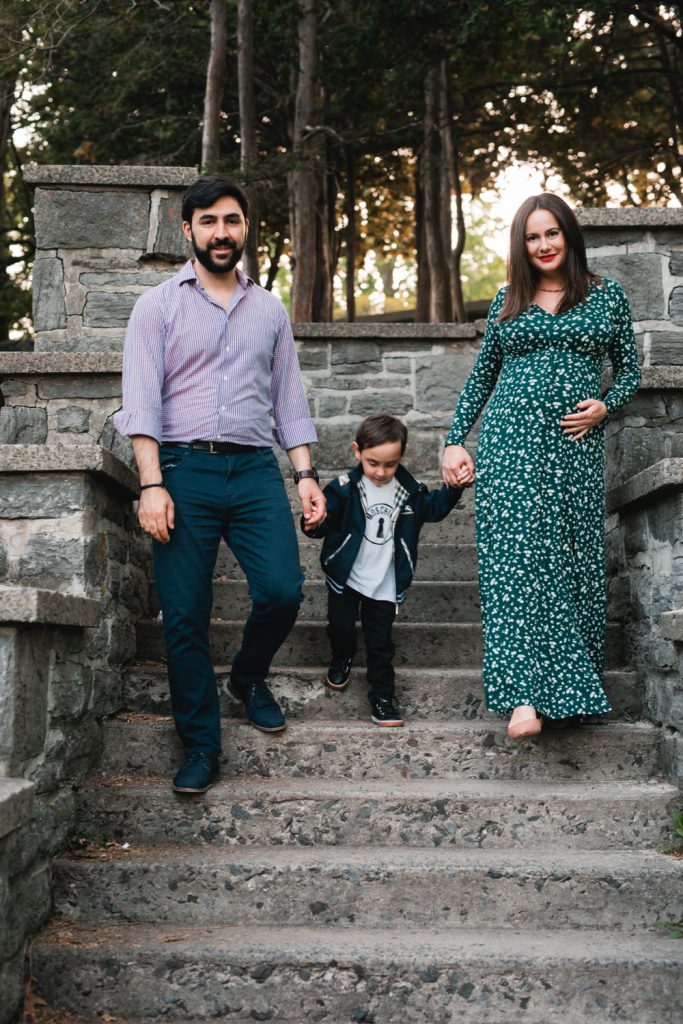 If you are interested in an outdoor maternity session please contact me as spaces are filling. We only have a limited season – let's take advantage of it!
Please note that if you prefer something more intimate (nude, underwear, etc.) I recommend these sessions take place in your home or the studio.
It's such a joy being an outdoor maternity photographer and I hope you can see how that comes through in my photos! Contact me today to talk about how we can create beautiful photos of you and your bump!