I am a traveller and a trip planner. At the core of who I am, this is it. Unfortunately, I haven't been able to travel very much since my children were born. We've visited family but not done much actual travel. The reasons are varied, and I don't feel like getting into it here. Just to know that my children are older, and we are excited for new adventures. And so I present to you our first real 'travel' trip - here is our Trip to NYC in Photos.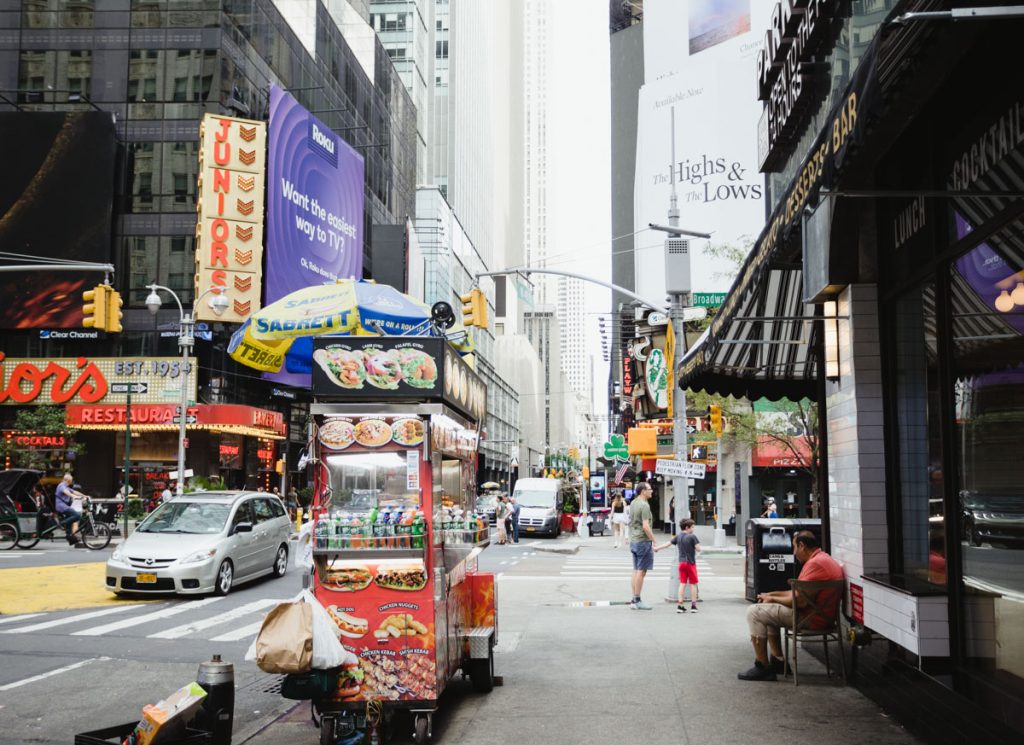 Our trip to New York City was fairly last minute (for me anyways). In July, we decided to go end of August just in that period where there are no day camps running but school hasn't yet started. I don't know if kids in the US were back in school but we found (for NYC) minimal crowds. With good planning I don't think we ever waited in line for anything, nor did we have trouble reserving.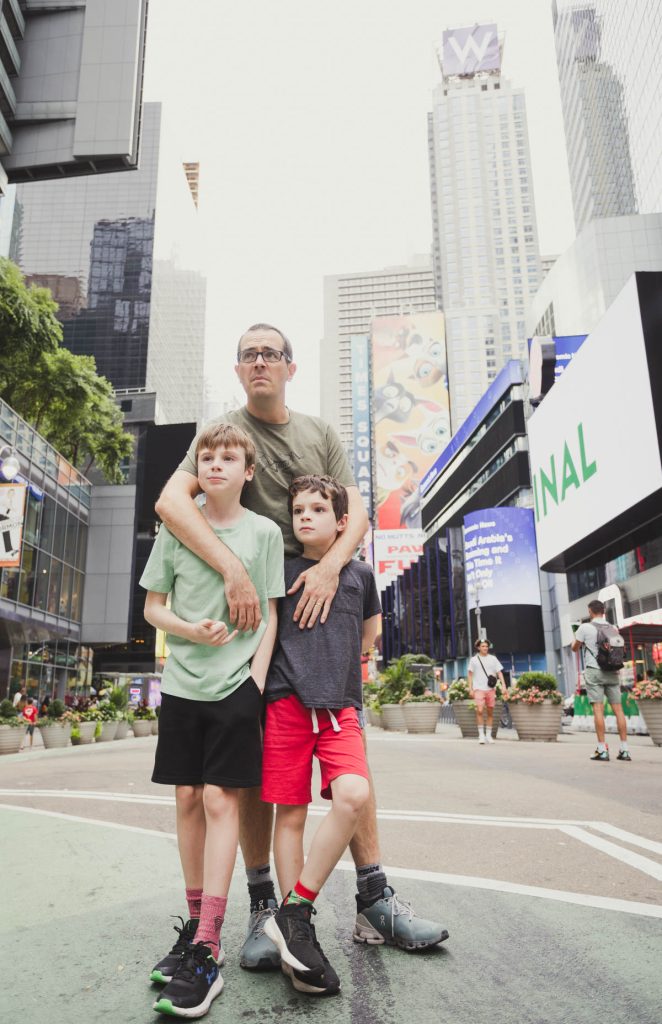 First off - I chose to bring my big DSLR for this trip. I have a smaller Fuji X100 series camera but honestly, I have never loved it. I just don't use it enough. I chose a 17mm-40mm lens which I had to use with an adaptor making it absolutely huge.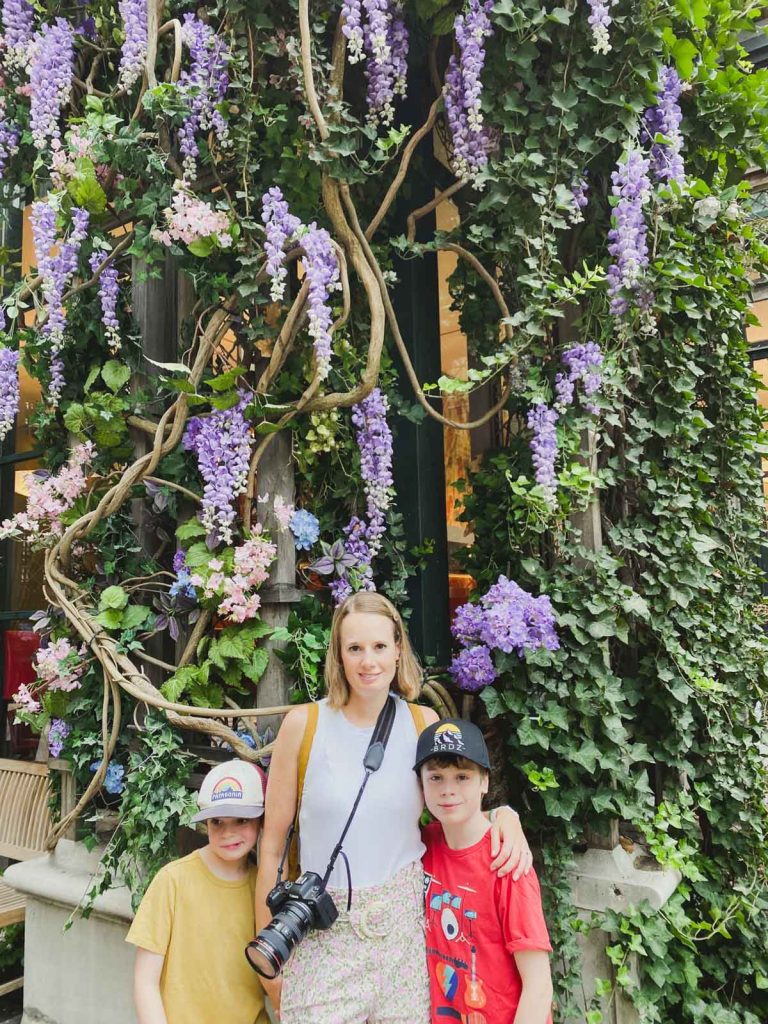 The focal length was perfect but it was heavy and I felt very conspicuous. For upcoming travels I purchased a (for a lens anyways) cheap 16mm prime lens. Almost every photo you see in our NYC trip I shot at 17mm and I love the look a super wide angle lens give (or it's an iPhone photo like above). For our next trip I'll be bringing my Canon R6, this 16mm and another small and light 35mm. I know that prime lenses aren't ideal but I can't handle heavier lenses around my neck for long periods. For long hours of studio work I use this holster.
For on the go Instagram posting I used Lightroom on my phone to edit the photos transferring them electronically from my camera. It was easy, seamless and fun.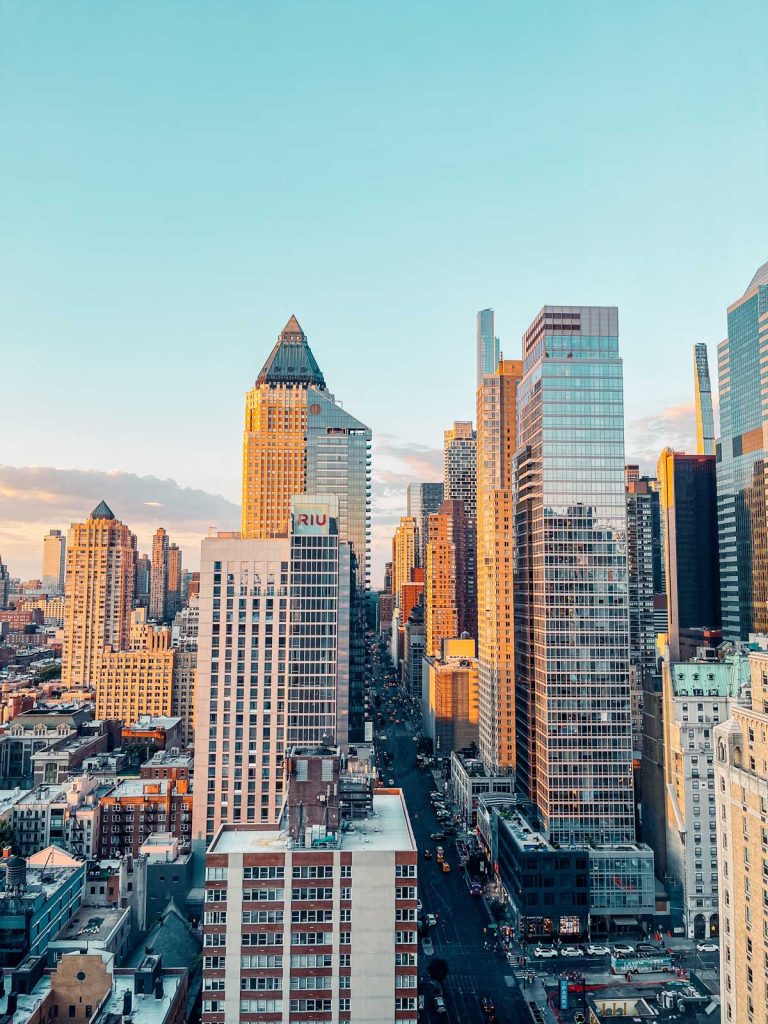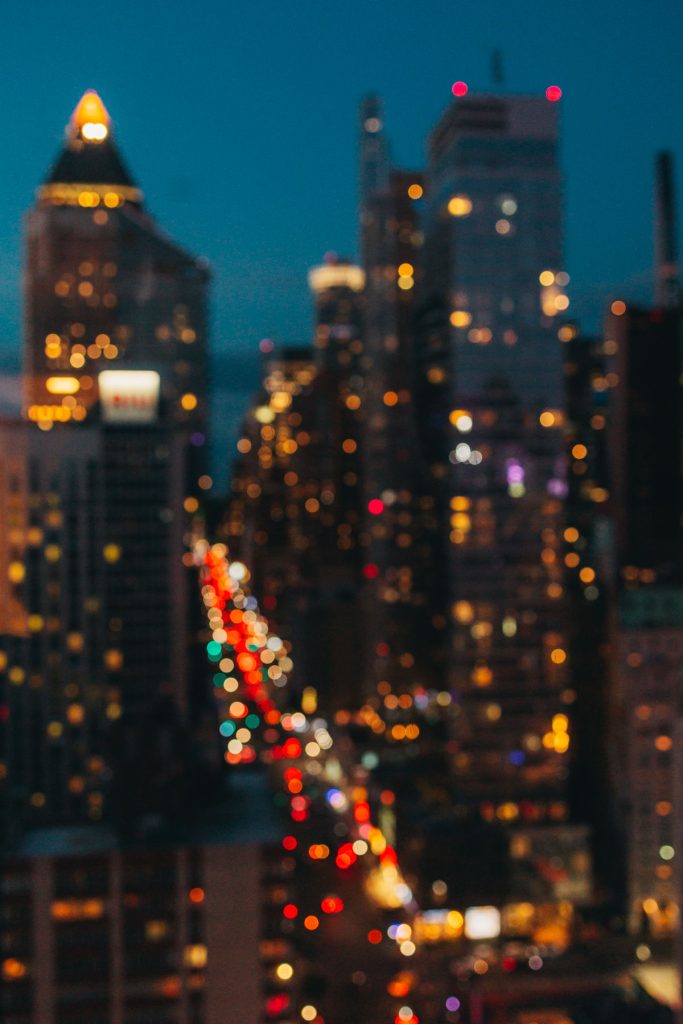 Accomodation
On the recommendation of our neighbour, we decided to stay at The Intercontinental Times Square. If it's your first time, I'd stay in Times Square. It's centrally located, and there are a lot of hotel options. If I were to go back I'd stay somewhere else. Why? Running through Times Square at 6am was amazing. Otherwise, I think you need to stay in Times Square only once in your life. I just think there are too many other places to try out in Manhattan. I'd rent an AirBnB close to a grocery store so we could easily grab food for breakfast/snacks/fruit or a different hotel.
Packing
Packing for three days in NYC in August was super easy. It was going to be hot and we were going to be walking around. That's it. The boys shared a carry on and basically had 5 t-shirts and 3 pairs of shorts each plus one sweater for the plane. I brought sandals but only wore my Vuori runners and next time would only come in runners. The streets of NYC and fairly gross and we never ate anywhere high end. I also brought running shoes and if you are a runner and willing to get up early (I typically started my run 5:30am) the city is MAGICAL. Running through the empty streets with the soft sun coming up was a highlight for me. Other than that I think I just brought shorts/tanktops and maybe 2 dresses for evening. It was a VERY simple pack. Other items we brought were hats and umbrellas.
Itinerary
My two boys at the time of writing were 7 & 10. I wanted to do a mix of things they would find interesting and things for the whole family but still that they would like. I knew we would need downtime as well. My priorities were to make sure our day flowed with minimal hiccups. I have one child with extremely high anxiety, and it was a priority for me to make sure that he felt secure in what we were doing. He needs to know what we are doing each day before we do it and we must follow the plan. Winging it, walking around aimlessly, not being sure about next steps, etc. were not going to fly. Plan for your family. Some families could just walk around aimlessly for hours. That does not work for us.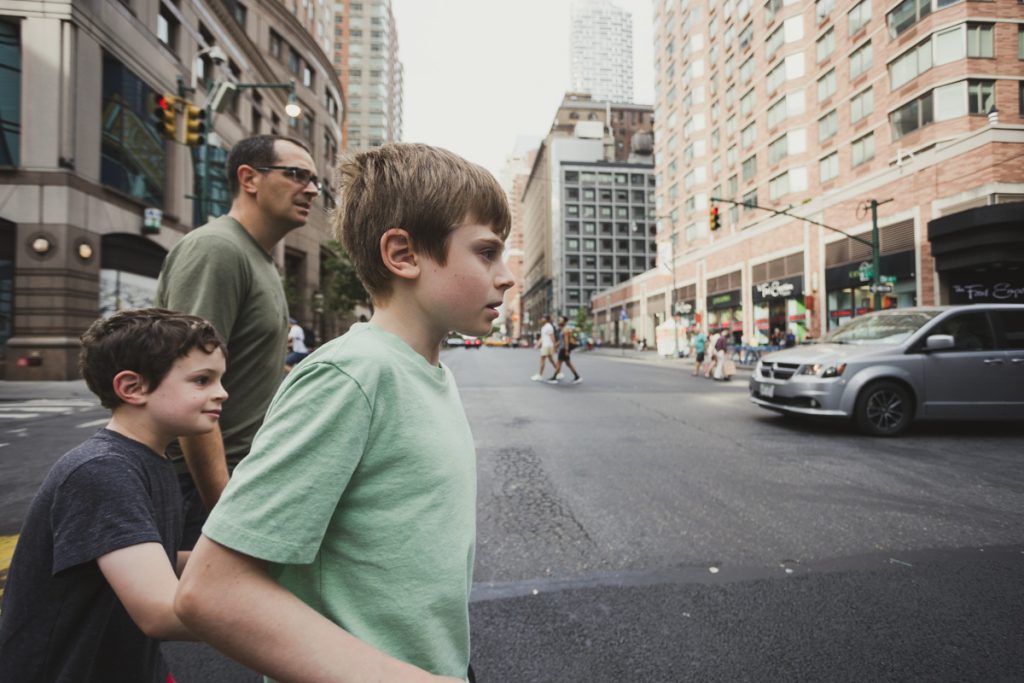 Sunday
We flew into LaGuardia via Air Canada from Montreal. It's an easy short flight. We took a taxi to The Intercontinental. Yes, my kids fell asleep in the taxi.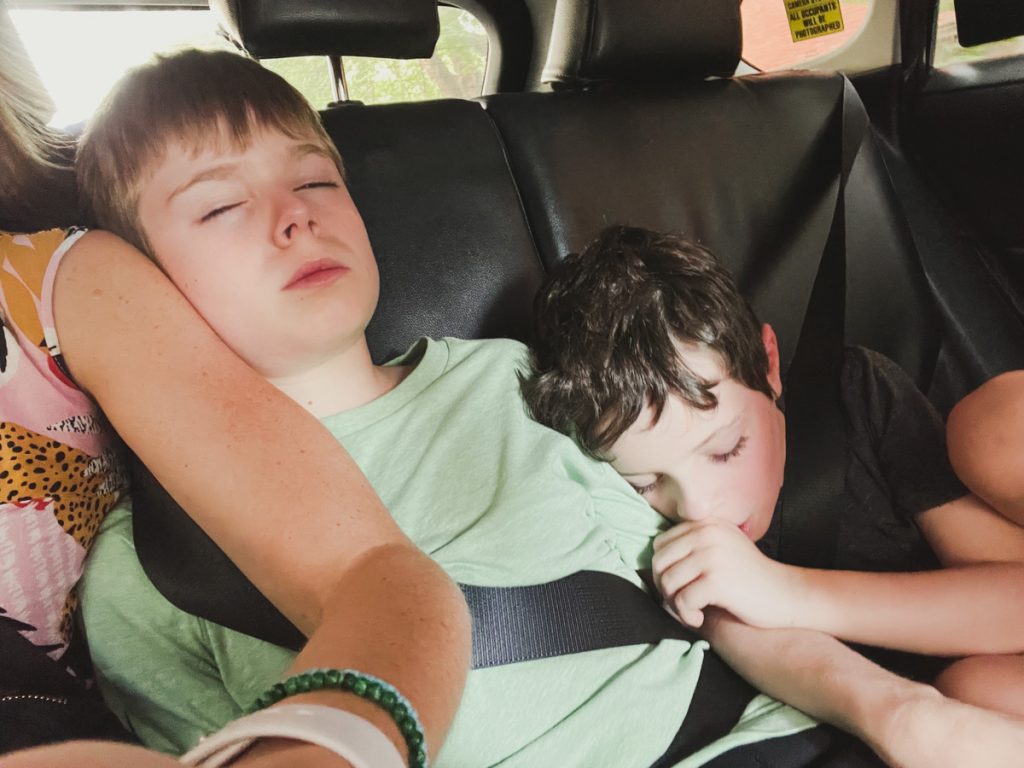 After we checked in we did a walk to get our bearings checking out the Nintendo Store, and Times Square. We walked past the Lego Store in the Rockefeller Center but the lineup was too long and we returned the next day.
That evening we had dinner at Carmine's as I wanted somewhere close to the hotel with food I knew my kids would eat. Portions were HUGE - we shared ONE portion between all four of us. It was definitely touristy, but with the kids I'd go back. As adults only? Probably not. It really felt touristy and maybe if you are into ALOT of food it's fun but I'd rather try somewhere a with food I wouldn't make at home.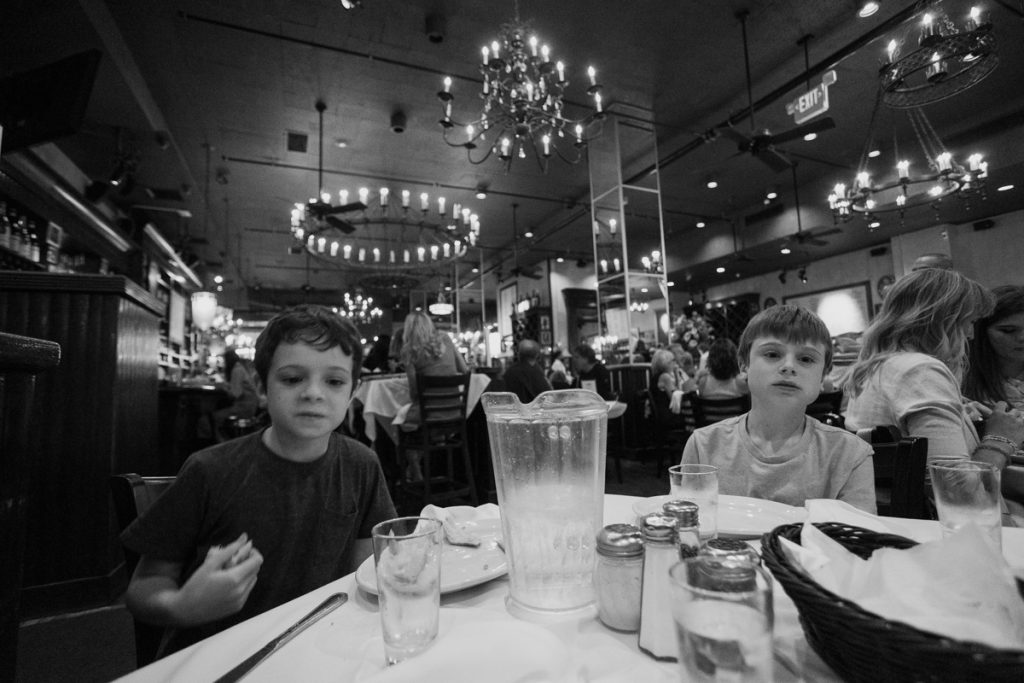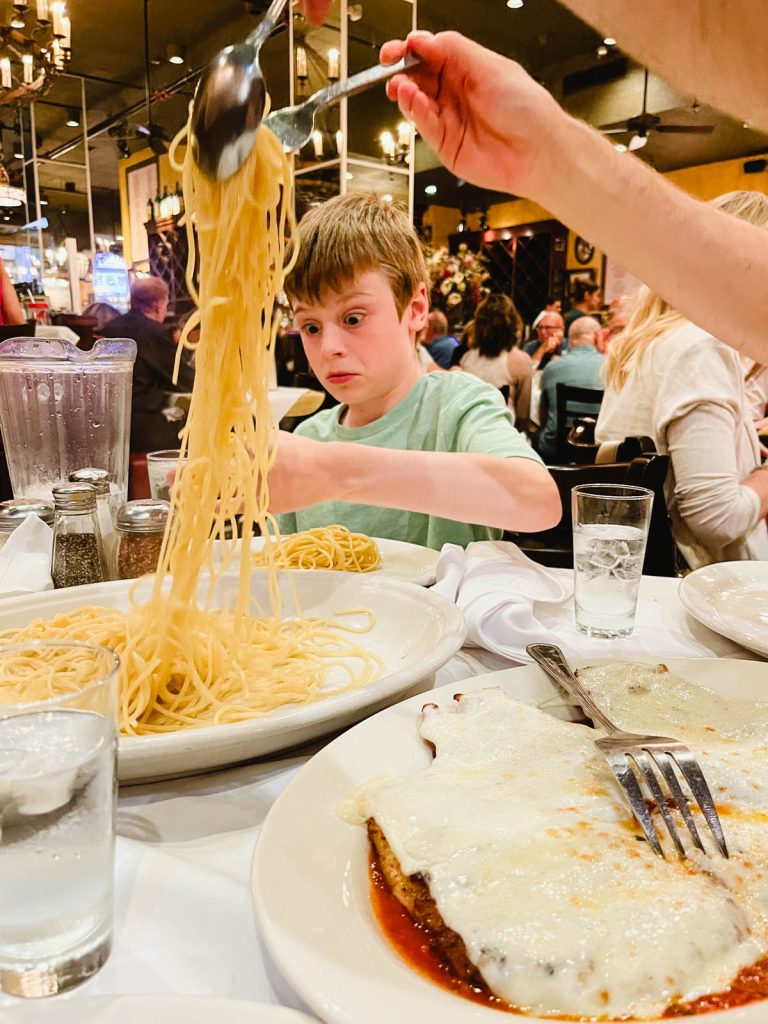 Afterwards on the way back to the hotel we had a Junior's Cheesecake which is located basically across from the hotel. It's very famous but I think it's nostalgia. The kids had ice cream at Ben and Jerry's. It was a very good first day introduction to the city.
Here are Part 2, Part 3 and Part 4 of our trip.